Wedding Reception Venue in Essex
When you book your wedding reception at Gaynes Park, not only will you be holding your wedding at one of the most beautiful and exclusive wedding reception venues in Essex, but also you will receive the full support of our experienced Events Team from the moment you book and throughout your big day to ensure that you and your guests have a wonderful day to remember.
A Garden Wedding Reception
After you wedding ceremony, either at Gaynes Park or at a nearby church, you and your guests can celebrate with a relaxed drinks reception in the Walled Garden. Established trees, colourful herbaceous borders, old-fashioned roses and seasonal blooms provide a scenic backdrop with many photo opportunities to be had while guests enjoy delicious canapés or garden games.
Couples often return with their photographer in the evening to capture romantic moonlight shots beneath the pavilion with its twinkling fairy lights.
The Orangery Wedding Reception
Even in the most inclement weather you can still enjoy the beautiful Walled Garden by holding your drinks reception in the Orangery after your ceremony. Its tall windows provide uninterrupted views of the gardens while allowing everyone to remain warm and comfortable inside.
Your Wedding Reception in the Mill Barn
Imagine your friends and family gathered together in our spacious Mill Barn with its floor to ceiling windows, soaring timber beams, chic mezzanine level with comfortable seating, dance floor, and licensed bar. You'll enjoy the delicious food and first-class service for which Gaynes Park is renowned in the elegant surroundings and seclusion that this private family estate provides.
Al Fresco Dining
Dine outside in the beautiful courtyard for your evening celebrations. Think fish and chip vans, surf and turf bbq's or ceramic pizza ovens the choice is yours, see more from our recommended suppliers.
"We would not hesitate to recommend Gaynes Park as a venue because I know that any wedding held there would be fantastic."
Carl & Marc
Array
(
    [ID] => 2489
    [id] => 2489
    [title] => happy-couple-first-wedding-dance
    [filename] => happy-couple-first-wedding-dance.jpg
    [filesize] => 330435
    [url] => https://gaynespark.co.uk/wp-content/uploads/2018/01/happy-couple-first-wedding-dance.jpg
    [link] => https://gaynespark.co.uk/happy-couple-first-wedding-dance-3/
    [alt] => A happy couple enjoy their first wedding dance inside the Mill Barn with exposed tree trunks - wedding barns Essex
    [author] => 9
    [description] => 
    [caption] => 
    [name] => happy-couple-first-wedding-dance-3
    [status] => inherit
    [uploaded_to] => 0
    [date] => 2018-01-19 12:56:37
    [modified] => 2018-01-19 12:57:50
    [menu_order] => 0
    [mime_type] => image/jpeg
    [type] => image
    [subtype] => jpeg
    [icon] => https://gaynespark.co.uk/wp-includes/images/media/default.png
    [width] => 1920
    [height] => 1080
    [sizes] => Array
        (
            [thumbnail] => https://gaynespark.co.uk/wp-content/uploads/2018/01/happy-couple-first-wedding-dance-150x84.jpg
            [thumbnail-width] => 150
            [thumbnail-height] => 84
            [medium] => https://gaynespark.co.uk/wp-content/uploads/2018/01/happy-couple-first-wedding-dance-300x169.jpg
            [medium-width] => 300
            [medium-height] => 169
            [medium_large] => https://gaynespark.co.uk/wp-content/uploads/2018/01/happy-couple-first-wedding-dance-768x432.jpg
            [medium_large-width] => 768
            [medium_large-height] => 432
            [large] => https://gaynespark.co.uk/wp-content/uploads/2018/01/happy-couple-first-wedding-dance-1024x576.jpg
            [large-width] => 1024
            [large-height] => 576
            [1536x1536] => https://gaynespark.co.uk/wp-content/uploads/2018/01/happy-couple-first-wedding-dance.jpg
            [1536x1536-width] => 1536
            [1536x1536-height] => 864
            [2048x2048] => https://gaynespark.co.uk/wp-content/uploads/2018/01/happy-couple-first-wedding-dance.jpg
            [2048x2048-width] => 1920
            [2048x2048-height] => 1080
        )

)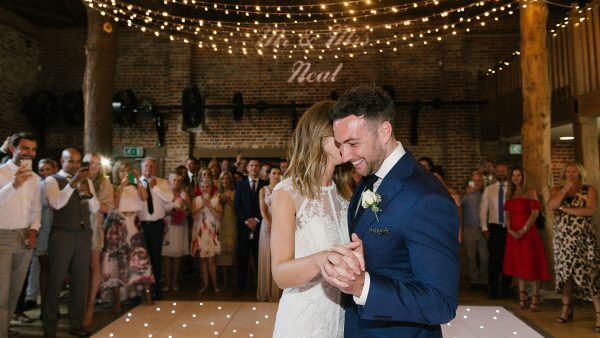 Array
(
    [ID] => 2488
    [id] => 2488
    [title] => guests-raise-a-toast-wedding-speeches
    [filename] => guests-raise-a-toast-wedding-speeches.jpg
    [filesize] => 187668
    [url] => https://gaynespark.co.uk/wp-content/uploads/2018/01/guests-raise-a-toast-wedding-speeches.jpg
    [link] => https://gaynespark.co.uk/guests-raise-a-toast-wedding-speeches-4/
    [alt] => Guests raise a toast to the happy couple during the wedding reception - wedding barns Essex
    [author] => 9
    [description] => 
    [caption] => 
    [name] => guests-raise-a-toast-wedding-speeches-4
    [status] => inherit
    [uploaded_to] => 0
    [date] => 2018-01-19 12:56:32
    [modified] => 2018-01-19 12:58:20
    [menu_order] => 0
    [mime_type] => image/jpeg
    [type] => image
    [subtype] => jpeg
    [icon] => https://gaynespark.co.uk/wp-includes/images/media/default.png
    [width] => 1920
    [height] => 1080
    [sizes] => Array
        (
            [thumbnail] => https://gaynespark.co.uk/wp-content/uploads/2018/01/guests-raise-a-toast-wedding-speeches-150x84.jpg
            [thumbnail-width] => 150
            [thumbnail-height] => 84
            [medium] => https://gaynespark.co.uk/wp-content/uploads/2018/01/guests-raise-a-toast-wedding-speeches-300x169.jpg
            [medium-width] => 300
            [medium-height] => 169
            [medium_large] => https://gaynespark.co.uk/wp-content/uploads/2018/01/guests-raise-a-toast-wedding-speeches-768x432.jpg
            [medium_large-width] => 768
            [medium_large-height] => 432
            [large] => https://gaynespark.co.uk/wp-content/uploads/2018/01/guests-raise-a-toast-wedding-speeches-1024x576.jpg
            [large-width] => 1024
            [large-height] => 576
            [1536x1536] => https://gaynespark.co.uk/wp-content/uploads/2018/01/guests-raise-a-toast-wedding-speeches.jpg
            [1536x1536-width] => 1536
            [1536x1536-height] => 864
            [2048x2048] => https://gaynespark.co.uk/wp-content/uploads/2018/01/guests-raise-a-toast-wedding-speeches.jpg
            [2048x2048-width] => 1920
            [2048x2048-height] => 1080
        )

)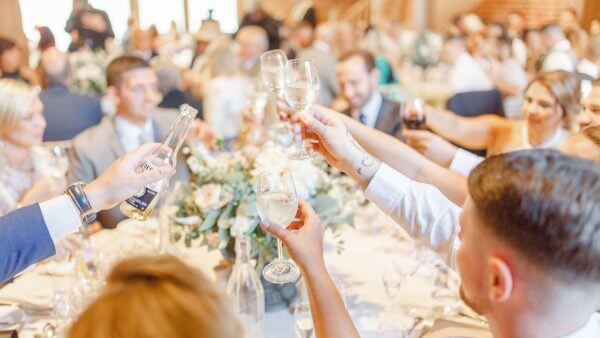 Array
(
    [ID] => 2487
    [id] => 2487
    [title] => father-of-bride-wedding-speech
    [filename] => father-of-bride-wedding-speech.jpg
    [filesize] => 271194
    [url] => https://gaynespark.co.uk/wp-content/uploads/2018/01/father-of-bride-wedding-speech.jpg
    [link] => https://gaynespark.co.uk/father-of-bride-wedding-speech-4/
    [alt] => Wedding speeches are enjoyed by family and friends in the wedding barn
    [author] => 9
    [description] => 
    [caption] => 
    [name] => father-of-bride-wedding-speech-4
    [status] => inherit
    [uploaded_to] => 0
    [date] => 2018-01-19 12:56:26
    [modified] => 2018-02-13 12:06:17
    [menu_order] => 0
    [mime_type] => image/jpeg
    [type] => image
    [subtype] => jpeg
    [icon] => https://gaynespark.co.uk/wp-includes/images/media/default.png
    [width] => 1920
    [height] => 1080
    [sizes] => Array
        (
            [thumbnail] => https://gaynespark.co.uk/wp-content/uploads/2018/01/father-of-bride-wedding-speech-150x84.jpg
            [thumbnail-width] => 150
            [thumbnail-height] => 84
            [medium] => https://gaynespark.co.uk/wp-content/uploads/2018/01/father-of-bride-wedding-speech-300x169.jpg
            [medium-width] => 300
            [medium-height] => 169
            [medium_large] => https://gaynespark.co.uk/wp-content/uploads/2018/01/father-of-bride-wedding-speech-768x432.jpg
            [medium_large-width] => 768
            [medium_large-height] => 432
            [large] => https://gaynespark.co.uk/wp-content/uploads/2018/01/father-of-bride-wedding-speech-1024x576.jpg
            [large-width] => 1024
            [large-height] => 576
            [1536x1536] => https://gaynespark.co.uk/wp-content/uploads/2018/01/father-of-bride-wedding-speech.jpg
            [1536x1536-width] => 1536
            [1536x1536-height] => 864
            [2048x2048] => https://gaynespark.co.uk/wp-content/uploads/2018/01/father-of-bride-wedding-speech.jpg
            [2048x2048-width] => 1920
            [2048x2048-height] => 1080
        )

)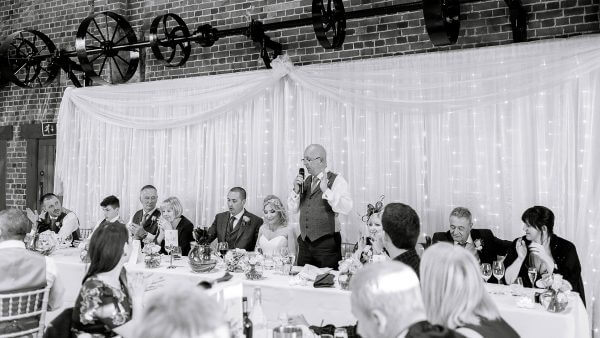 Array
(
    [ID] => 2486
    [id] => 2486
    [title] => close-up-fairy-lights-barn-lighting
    [filename] => close-up-fairy-lights-barn-lighting.jpg
    [filesize] => 328036
    [url] => https://gaynespark.co.uk/wp-content/uploads/2018/01/close-up-fairy-lights-barn-lighting.jpg
    [link] => https://gaynespark.co.uk/close-up-fairy-lights-barn-lighting-4/
    [alt] => The Mill Barn is decorated with fairy lights - wedding decoration ideas and barn lighting
    [author] => 9
    [description] => 
    [caption] => 
    [name] => close-up-fairy-lights-barn-lighting-4
    [status] => inherit
    [uploaded_to] => 0
    [date] => 2018-01-19 12:56:20
    [modified] => 2018-01-19 12:59:28
    [menu_order] => 0
    [mime_type] => image/jpeg
    [type] => image
    [subtype] => jpeg
    [icon] => https://gaynespark.co.uk/wp-includes/images/media/default.png
    [width] => 1920
    [height] => 1080
    [sizes] => Array
        (
            [thumbnail] => https://gaynespark.co.uk/wp-content/uploads/2018/01/close-up-fairy-lights-barn-lighting-150x84.jpg
            [thumbnail-width] => 150
            [thumbnail-height] => 84
            [medium] => https://gaynespark.co.uk/wp-content/uploads/2018/01/close-up-fairy-lights-barn-lighting-300x169.jpg
            [medium-width] => 300
            [medium-height] => 169
            [medium_large] => https://gaynespark.co.uk/wp-content/uploads/2018/01/close-up-fairy-lights-barn-lighting-768x432.jpg
            [medium_large-width] => 768
            [medium_large-height] => 432
            [large] => https://gaynespark.co.uk/wp-content/uploads/2018/01/close-up-fairy-lights-barn-lighting-1024x576.jpg
            [large-width] => 1024
            [large-height] => 576
            [1536x1536] => https://gaynespark.co.uk/wp-content/uploads/2018/01/close-up-fairy-lights-barn-lighting.jpg
            [1536x1536-width] => 1536
            [1536x1536-height] => 864
            [2048x2048] => https://gaynespark.co.uk/wp-content/uploads/2018/01/close-up-fairy-lights-barn-lighting.jpg
            [2048x2048-width] => 1920
            [2048x2048-height] => 1080
        )

)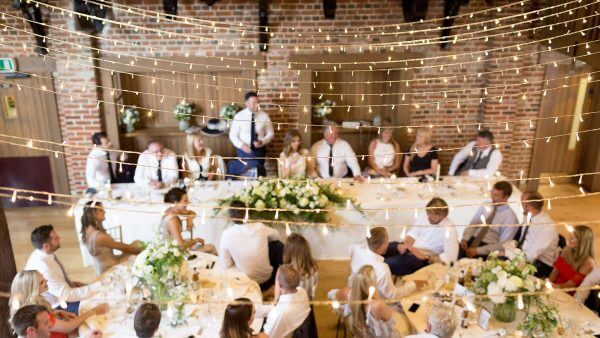 Array
(
    [ID] => 2485
    [id] => 2485
    [title] => bride-and-groom-mill-barn-wedding-venue
    [filename] => bride-and-groom-mill-barn-wedding-venue.jpg
    [filesize] => 353505
    [url] => https://gaynespark.co.uk/wp-content/uploads/2018/01/bride-and-groom-mill-barn-wedding-venue.jpg
    [link] => https://gaynespark.co.uk/bride-and-groom-mill-barn-wedding-venue-4/
    [alt] => A bride and groom are welcomed into the stunning Mill Barn where they will hold their wedding reception
    [author] => 9
    [description] => 
    [caption] => 
    [name] => bride-and-groom-mill-barn-wedding-venue-4
    [status] => inherit
    [uploaded_to] => 0
    [date] => 2018-01-19 12:56:13
    [modified] => 2018-01-19 13:00:01
    [menu_order] => 0
    [mime_type] => image/jpeg
    [type] => image
    [subtype] => jpeg
    [icon] => https://gaynespark.co.uk/wp-includes/images/media/default.png
    [width] => 1920
    [height] => 1080
    [sizes] => Array
        (
            [thumbnail] => https://gaynespark.co.uk/wp-content/uploads/2018/01/bride-and-groom-mill-barn-wedding-venue-150x84.jpg
            [thumbnail-width] => 150
            [thumbnail-height] => 84
            [medium] => https://gaynespark.co.uk/wp-content/uploads/2018/01/bride-and-groom-mill-barn-wedding-venue-300x169.jpg
            [medium-width] => 300
            [medium-height] => 169
            [medium_large] => https://gaynespark.co.uk/wp-content/uploads/2018/01/bride-and-groom-mill-barn-wedding-venue-768x432.jpg
            [medium_large-width] => 768
            [medium_large-height] => 432
            [large] => https://gaynespark.co.uk/wp-content/uploads/2018/01/bride-and-groom-mill-barn-wedding-venue-1024x576.jpg
            [large-width] => 1024
            [large-height] => 576
            [1536x1536] => https://gaynespark.co.uk/wp-content/uploads/2018/01/bride-and-groom-mill-barn-wedding-venue.jpg
            [1536x1536-width] => 1536
            [1536x1536-height] => 864
            [2048x2048] => https://gaynespark.co.uk/wp-content/uploads/2018/01/bride-and-groom-mill-barn-wedding-venue.jpg
            [2048x2048-width] => 1920
            [2048x2048-height] => 1080
        )

)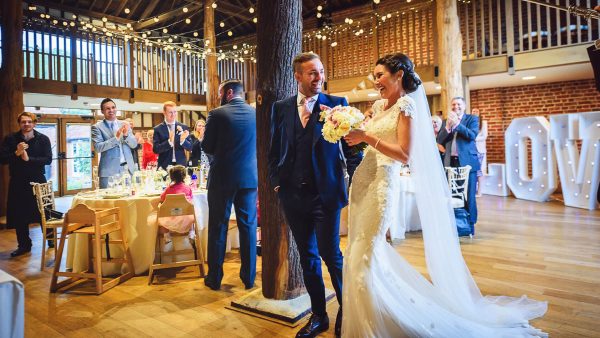 Array
(
    [ID] => 2484
    [id] => 2484
    [title] => bride-and-groom-first-wedding-dance
    [filename] => bride-and-groom-first-wedding-dance.jpg
    [filesize] => 92812
    [url] => https://gaynespark.co.uk/wp-content/uploads/2018/01/bride-and-groom-first-wedding-dance.jpg
    [link] => https://gaynespark.co.uk/bride-and-groom-first-wedding-dance-5/
    [alt] => A happy couple enjoys their first wedding dance in the Mill Barn - barn wedding venues in Essex
    [author] => 9
    [description] => 
    [caption] => 
    [name] => bride-and-groom-first-wedding-dance-5
    [status] => inherit
    [uploaded_to] => 0
    [date] => 2018-01-19 12:56:08
    [modified] => 2018-01-19 16:11:01
    [menu_order] => 0
    [mime_type] => image/jpeg
    [type] => image
    [subtype] => jpeg
    [icon] => https://gaynespark.co.uk/wp-includes/images/media/default.png
    [width] => 1920
    [height] => 1080
    [sizes] => Array
        (
            [thumbnail] => https://gaynespark.co.uk/wp-content/uploads/2018/01/bride-and-groom-first-wedding-dance-150x84.jpg
            [thumbnail-width] => 150
            [thumbnail-height] => 84
            [medium] => https://gaynespark.co.uk/wp-content/uploads/2018/01/bride-and-groom-first-wedding-dance-300x169.jpg
            [medium-width] => 300
            [medium-height] => 169
            [medium_large] => https://gaynespark.co.uk/wp-content/uploads/2018/01/bride-and-groom-first-wedding-dance-768x432.jpg
            [medium_large-width] => 768
            [medium_large-height] => 432
            [large] => https://gaynespark.co.uk/wp-content/uploads/2018/01/bride-and-groom-first-wedding-dance-1024x576.jpg
            [large-width] => 1024
            [large-height] => 576
            [1536x1536] => https://gaynespark.co.uk/wp-content/uploads/2018/01/bride-and-groom-first-wedding-dance.jpg
            [1536x1536-width] => 1536
            [1536x1536-height] => 864
            [2048x2048] => https://gaynespark.co.uk/wp-content/uploads/2018/01/bride-and-groom-first-wedding-dance.jpg
            [2048x2048-width] => 1920
            [2048x2048-height] => 1080
        )

)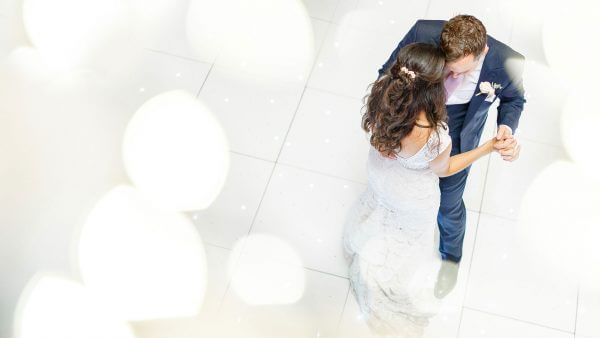 Array
(
    [ID] => 2483
    [id] => 2483
    [title] => bride-and-groom-arrive-barn-wedding-venue
    [filename] => bride-and-groom-arrive-barn-wedding-venue.jpg
    [filesize] => 278993
    [url] => https://gaynespark.co.uk/wp-content/uploads/2018/01/bride-and-groom-arrive-barn-wedding-venue.jpg
    [link] => https://gaynespark.co.uk/bride-and-groom-arrive-barn-wedding-venue-4/
    [alt] => A happy couple arrive into the Mill Barn after saying their marriage vows in a wedding ceremony at Gaynes Park
    [author] => 9
    [description] => 
    [caption] => 
    [name] => bride-and-groom-arrive-barn-wedding-venue-4
    [status] => inherit
    [uploaded_to] => 0
    [date] => 2018-01-19 12:56:03
    [modified] => 2018-01-19 13:01:30
    [menu_order] => 0
    [mime_type] => image/jpeg
    [type] => image
    [subtype] => jpeg
    [icon] => https://gaynespark.co.uk/wp-includes/images/media/default.png
    [width] => 1920
    [height] => 1080
    [sizes] => Array
        (
            [thumbnail] => https://gaynespark.co.uk/wp-content/uploads/2018/01/bride-and-groom-arrive-barn-wedding-venue-150x84.jpg
            [thumbnail-width] => 150
            [thumbnail-height] => 84
            [medium] => https://gaynespark.co.uk/wp-content/uploads/2018/01/bride-and-groom-arrive-barn-wedding-venue-300x169.jpg
            [medium-width] => 300
            [medium-height] => 169
            [medium_large] => https://gaynespark.co.uk/wp-content/uploads/2018/01/bride-and-groom-arrive-barn-wedding-venue-768x432.jpg
            [medium_large-width] => 768
            [medium_large-height] => 432
            [large] => https://gaynespark.co.uk/wp-content/uploads/2018/01/bride-and-groom-arrive-barn-wedding-venue-1024x576.jpg
            [large-width] => 1024
            [large-height] => 576
            [1536x1536] => https://gaynespark.co.uk/wp-content/uploads/2018/01/bride-and-groom-arrive-barn-wedding-venue.jpg
            [1536x1536-width] => 1536
            [1536x1536-height] => 864
            [2048x2048] => https://gaynespark.co.uk/wp-content/uploads/2018/01/bride-and-groom-arrive-barn-wedding-venue.jpg
            [2048x2048-width] => 1920
            [2048x2048-height] => 1080
        )

)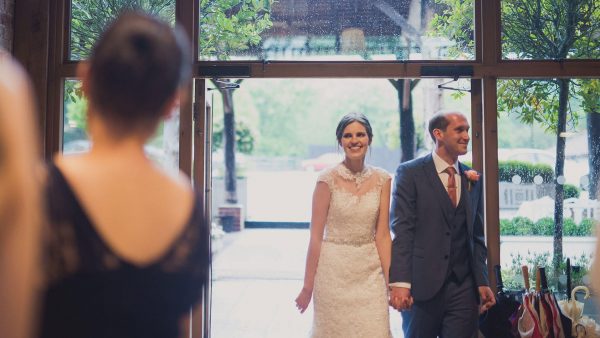 Array
(
    [ID] => 2482
    [id] => 2482
    [title] => wedding-party-dine-barn-wedding
    [filename] => wedding-party-dine-barn-wedding.jpg
    [filesize] => 318067
    [url] => https://gaynespark.co.uk/wp-content/uploads/2018/01/wedding-party-dine-barn-wedding.jpg
    [link] => https://gaynespark.co.uk/wedding-party-dine-barn-wedding-4/
    [alt] => White drapes and a chandelier adorn the ceiling of this stunning barn wedding venue in Essex
    [author] => 9
    [description] => 
    [caption] => 
    [name] => wedding-party-dine-barn-wedding-4
    [status] => inherit
    [uploaded_to] => 0
    [date] => 2018-01-19 12:55:56
    [modified] => 2018-01-19 13:02:11
    [menu_order] => 0
    [mime_type] => image/jpeg
    [type] => image
    [subtype] => jpeg
    [icon] => https://gaynespark.co.uk/wp-includes/images/media/default.png
    [width] => 1920
    [height] => 1080
    [sizes] => Array
        (
            [thumbnail] => https://gaynespark.co.uk/wp-content/uploads/2018/01/wedding-party-dine-barn-wedding-150x84.jpg
            [thumbnail-width] => 150
            [thumbnail-height] => 84
            [medium] => https://gaynespark.co.uk/wp-content/uploads/2018/01/wedding-party-dine-barn-wedding-300x169.jpg
            [medium-width] => 300
            [medium-height] => 169
            [medium_large] => https://gaynespark.co.uk/wp-content/uploads/2018/01/wedding-party-dine-barn-wedding-768x432.jpg
            [medium_large-width] => 768
            [medium_large-height] => 432
            [large] => https://gaynespark.co.uk/wp-content/uploads/2018/01/wedding-party-dine-barn-wedding-1024x576.jpg
            [large-width] => 1024
            [large-height] => 576
            [1536x1536] => https://gaynespark.co.uk/wp-content/uploads/2018/01/wedding-party-dine-barn-wedding.jpg
            [1536x1536-width] => 1536
            [1536x1536-height] => 864
            [2048x2048] => https://gaynespark.co.uk/wp-content/uploads/2018/01/wedding-party-dine-barn-wedding.jpg
            [2048x2048-width] => 1920
            [2048x2048-height] => 1080
        )

)